Gamintojo informacija apie padangas "Atrezzo ZSR"
Naujos kartos Atrezzo ZSR padangos sukurtos siekiant užtikrinti puikius valdomumo ant šlapios ir sausos dangos rodiklius.


Sailun įmonė buvo įkurta 2002 metais Kinijoje, Nacionalinės ekonominės ir technologinės plėtros Qingdao zonoje, dėka kelių didelių korporacijų ir padangų pramonės ekspertų, su Qingdao Mokslo ir Technologijų universiteto technologinėmis priemonėmis, siekiant išvystyti padangų pramonę Kinijoje. Sailun - tai yra pirmasis padangų gamintojas, kuris apjungia gamybos, mokslinių tyrimų ir demonstravimo metodus, kuriant naujus produktus. Ekspertai, kurie atvyko dirbti į Sailun, aktyviai įdiegia tarptautinę patirtį, novatoriškus mokslinius tyrimus ir įdirbį, projektuojant ir gaminant pasaulinės klasės padangas visų tipų transporto priemonėms, tame tarpe naudoja tokias dizaino ir trimatės vizualizacijos technologijas, kurios leidžia sumažinti projektavimo laiką, pagerina atlikimo kokybę ir sumažinti išlaidas.
Iki šiol daugiau nei trečdalį savo išteklių Sailun įmonės investuoja į mokslinius tyrimus ir plėtrą. Kompanijos mokslinis-techninis centras bendradarbiauja su kitais institutais ir universitetais, tokiais kaip Zhejiang University, Gynybos Ministerijos Nacionalinis Technikos Universitetas (National University of Technical Defense) ir Qingdao Mokslo ir Technologijų Universitetas (Qingdao University of Science and Technology). O 2009 m. Sailun kartu su Qingdao Mokslo ir Technologijų Universitetu buvo pasirinkti sukurti Nacionalinį padangų gamybos kontrolės technologijų tyrimų centrą.
Sailun eksportuoja produkciją į dešimtis šalių ir regionų Europoje, Azijoje, Amerikoje ir Afrikoje. Bendrovė vystosi didžiuliais tempais, ir nuo 2008 iki 2010 metų gamybos apimtis padidėjo nuo 2,8 iki 9.1 milijonų radialinių padangų
Sailun - kokybės ženklas
Kartu su naujovių diegimu ir technologijų išvystymu kompanija įgyvendina tinklo valdymo ir kontrolės sistemas, o taip pat kompiuterines sistemas į padangų tobulinimo ir gamybos, kokybės, išteklių ir energijos kontrolės, korporacijos valdymo, logistikos ir sandėliavimo, prekybos ir paslaugų procesus.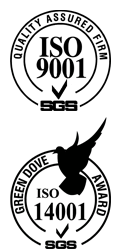 Sailun siekia puikios kokybės. Kompanija Sailun sertifikuota tarptautinių organizacijų ir atitinka pačius griežčiausius kokybės standartus, įskaitant:
Kokybės valdymo sertifikatas ISO 9001
Išteklių valdymo sertifikatas ISO 14001
Kokybės kontrolės sertifikatas ISO / TS 16949
JAV transporto Departamento sertifikatas (DOT)
E-MARK sertifikatas Europos ekonominės komisijos (EEK)
Sertifikatas INMETRO
Sertifikatas SIRIM
Sertifikatas SONCAP
Privalomo Kinijos produkcijos patikrinimo sertifikatas

Sailun produkcijos asortimentas
Sailun padangoms pirmenybę teikia tie, kurie pageidauja optimalaus kainos ir kokybės derinio.
Sailun gamina ir parduoda įvairių rūšių padangas lengviesiems automobiliams, lengviems sunkvežimiams, vidutiniams sunkvežimiams ir džipams. Per trumpą laiką šis prekinis ženklas sugebėjo užimti aukštas pozicijas padangų pasaulyje ir parduoda savo produktus Azijoje, Europoje, Afrikoje ir Amerikoje.